Face, Neck and Decolleté Serum
Regular price

€55,00

Sale price

€55,00
Get now for FREE the Ceramide and Peptide Eye Complex!
Pay Securely 24/7
All-in-one Rejuvenating Elixir with Ceramides and Peptides
Your must-have firm and lift treatment for a beautifully nourished, visibly toned face, neck and décolleté area with restored youthfulness and confidence.
Revitalises and regenerates the skin

Provides a toned and lifted appearance

Nurtures and plumps
High-performance formula powered by innovative Peptides in Liposome Technology.
All skin types – Fragrance Free – Dermatologically Tested
KEY INGREDIENTS

Biomimetic Firming Peptide
An innovative 3-amino-acid peptide that by regulating biological mechanisms involved in the ageing process protects elastin (the skin elasticity protein) from breaking down. In vivo studies have shown it increases tissue elasticity and firmness, while reducing wrinkles.
Matrixyl 3000
A clinically proven anti-wrinkle blend of 2 peptides that helps restore and maintain the skin's youthful appearance by promoting natural collagen synthesis. Collagen is vital for keeping skin smooth, supple and plump.
Hydrolyzed Pumpkin Seedcake
Protects and repairs elastin and collagen and improves damaged or roughly-textured skin. Plumps and supports skin's youthful firmness and elasticity.
Ceramide Complex
Identical to lipids found in the skin, this concentrated Ceramide Complex replenishes the skin barrier and locks moisture into the skin, ensuring lasting hydration.
Centella Asiatica
Potent antioxidant with anti-ageing and anti-inflammatory properties which promotes the production of collagen, reduces redness and irritation, locks in moisture and promotes a youthful complexion.
Niacinamide
Multifunctional anti-ageing (B3) vitamin with potent antioxidant properties. It improves skin texture, refines pores, evens out skin tone and protects it from free radical damage.
Hyaluronic Acid – Organic Aloe Vera – Allantoin
Deliver deep hydration, plump the skin, soothe and reduce the look of fine lines and wrinkles.
Our Sodium Hyaluronate is non-GMO, pure food grade and not derived from animals.

Also contains: 2 forms of Vitamin E , Grapeseed oil, Sunflower Seed oil and distilled Rose Flower Water.

All Ingredients:

Aqua (Water), Propanediol, Rosa Centifolia Flower Water˟, Caprylic/Capric Triglyceride, Glyceryl Stearate Citrate, Niacinamide, Hydrolyzed Pumpkin Seedcake, Vitis Vinifera (Grapeseed) Oil, Helianthus Annuus (Sunflower) Seed Oil, Triheptanoin, Trifluoroacetyl Tripeptide-2, Palmitoyl Tripeptide-1, Palmitoyl Tetrapeptide-7, Phospholipids, Sphingolipids, Centella Asiatica Extract, Sodium PCA, Aloe Barbadensis (Aloe Vera) Leaf Juice Powder˟˟, Sodium Hyaluronate, Allantoin, Glycerin, Dimethicone, Tocopherol, Tocopheryl Acetate, Populus Tremuloides Bark Extract, Xanthan Gum, Lecithin, Pullulan, Sclerotium Gum, Dextran, Butylene Glycol, Carbomer, Polysorbate 20, Polyacrylate Crosspolymer-11, Sodium Phytate, Caprylyl Glycol, Methylpropanediol, Didecyldimonium Chloride, Polyquaternium-80, Propylene Glycol, Benzyl Alcohol, Potassium Sorbate, Lactic Acid, Alcohol, Sodium Benzoate.

˟Distilled ˟˟Organic
USE

Apply 1-3 pumps and using hands and fingertips massage gently into clean skin with an upward motion, starting at the decolleté and spreading up your neck to chin and entire face. Use mornings and evenings.
WHY WE LOVE IT

Helps skin feel and look more lifted by promoting natural collagen and inhibiting the breakdown of elastin
Promotes firmer face and neck contours
Minimises the look of necklines, wrinkles, age spots and uneven skin tone
Improves and refines skin texture
Nourishes, hydrates and replenishes with ceramides, vitamins, lipids and antioxidants
Supports a healthy skin barrier and protects against environmental stressors
Restores the skin's natural radiance and plumps
90% or more natural ingredients
LEARN MORE

The result of meticulous research, this silky and lightweight multitasking serum is especially designed to nourish and revitalize the delicate face, neck and décolleté area. It addresses and prevents the multiple visible signs of ageing such as horizontal necklines, wrinkles, crepey skin, rough texture and sagging.

Formulated with a unique blend of anti-ageing Peptides and potent Antioxidants in Liposome Technology, it targets specific biological pathways that contribute to ageing by inhibiting the breakdown of elastin, the protein that keeps skin firm.

Also stimulating the skin's natural collagen network and protecting it from free radical damage, this advanced formula – further enriched with powerful botanicals, vitamins, Hyaluronic acid and a Ceramide Complex – smooths, evens out and plumps skin while replenishing it with essential nutrients and hydration.

This is a must-have serum for beautifully hydrated, instantly smoother and visibly toned skin in all three targeted areas. With regular use enjoy a visibly lifted, firmer and more refined neck and jawline with restored radiance and resilient moisture barrier.

Suitable for all skin types
Silky and fast absorbing
No added fragrance
PH-friendly
Dermatologically tested
Vegan formula

This formula does NOT contain: phenoxyethanol, parabens, mineral oil, phthalates, essential oils or added fragrance.
Share it!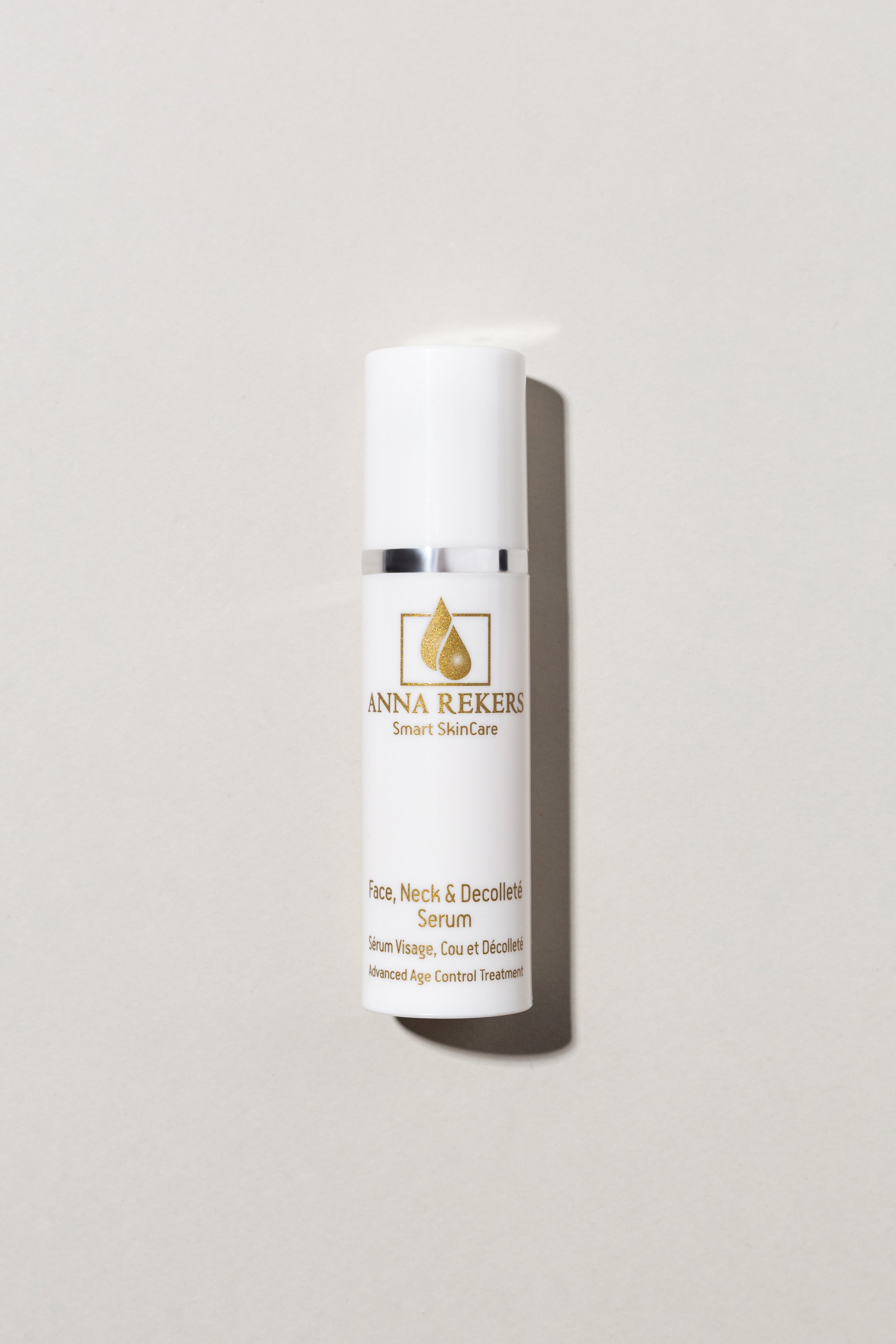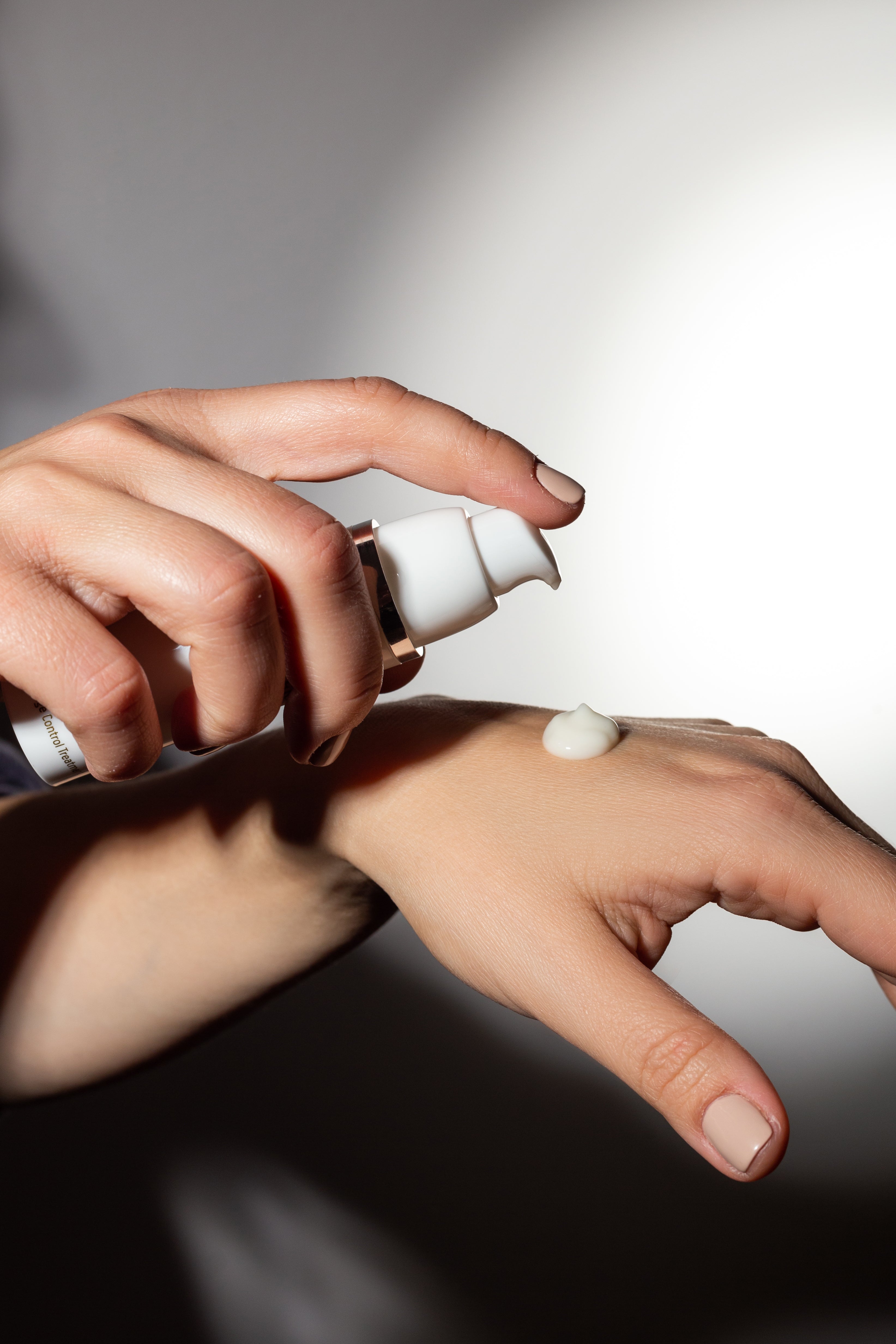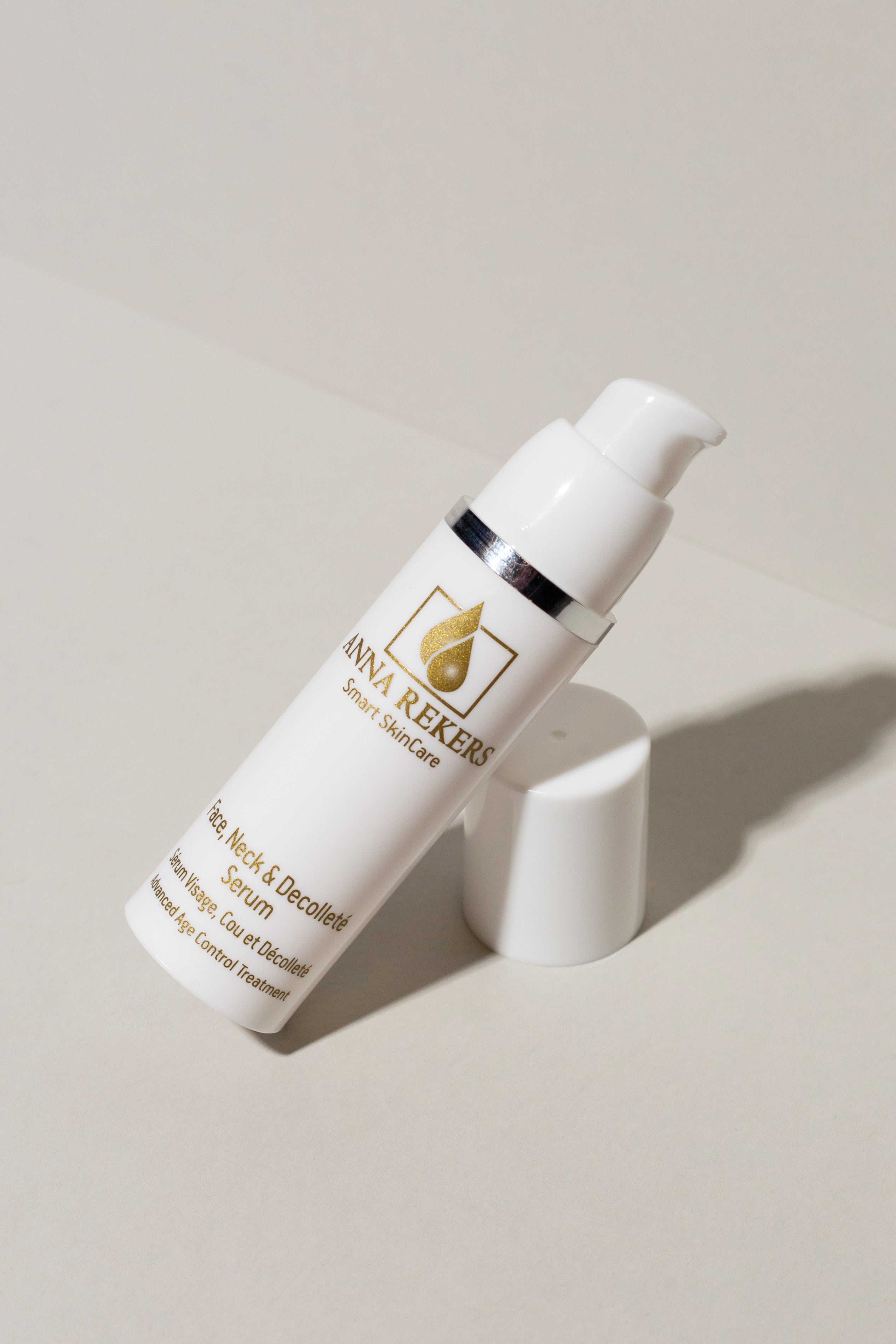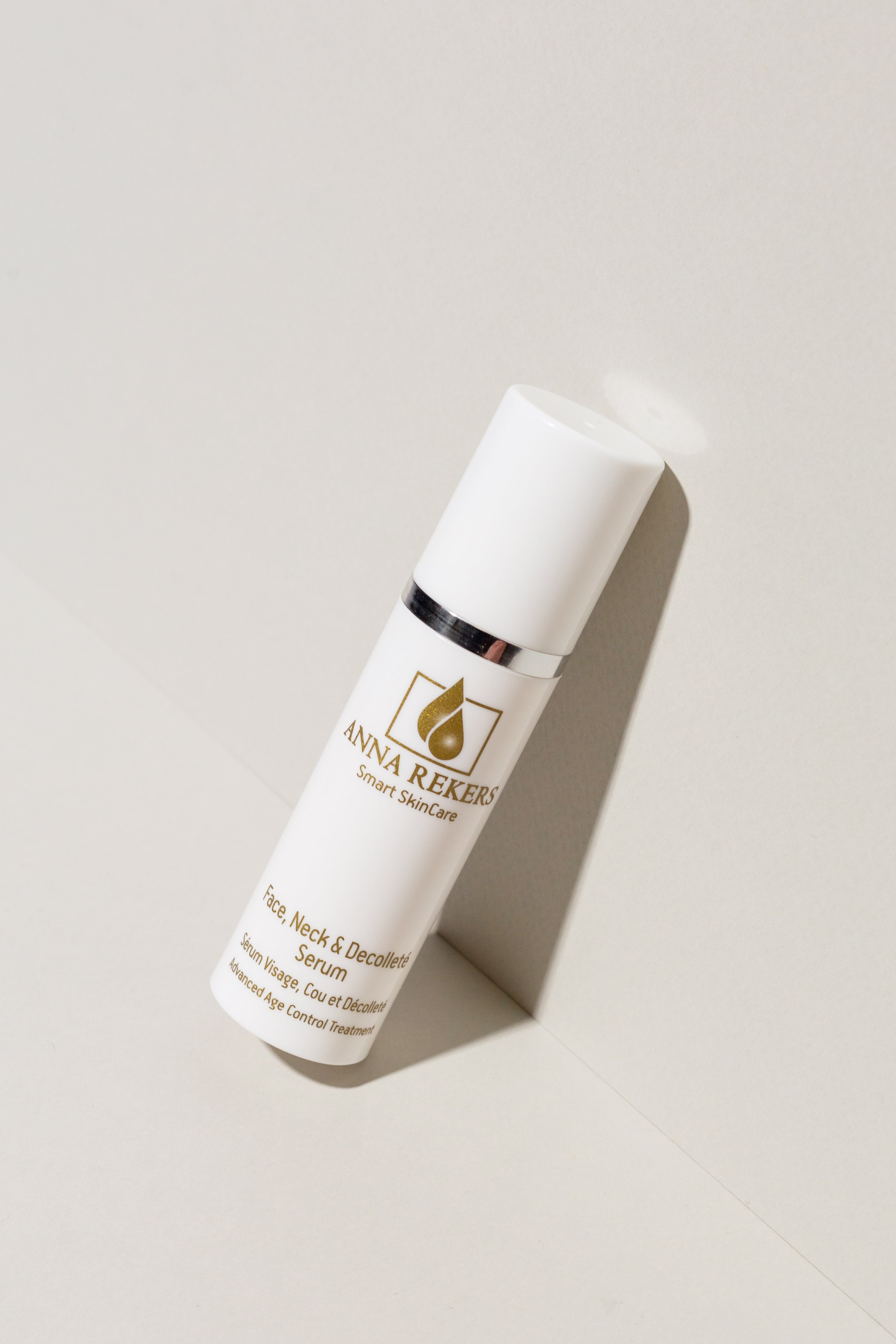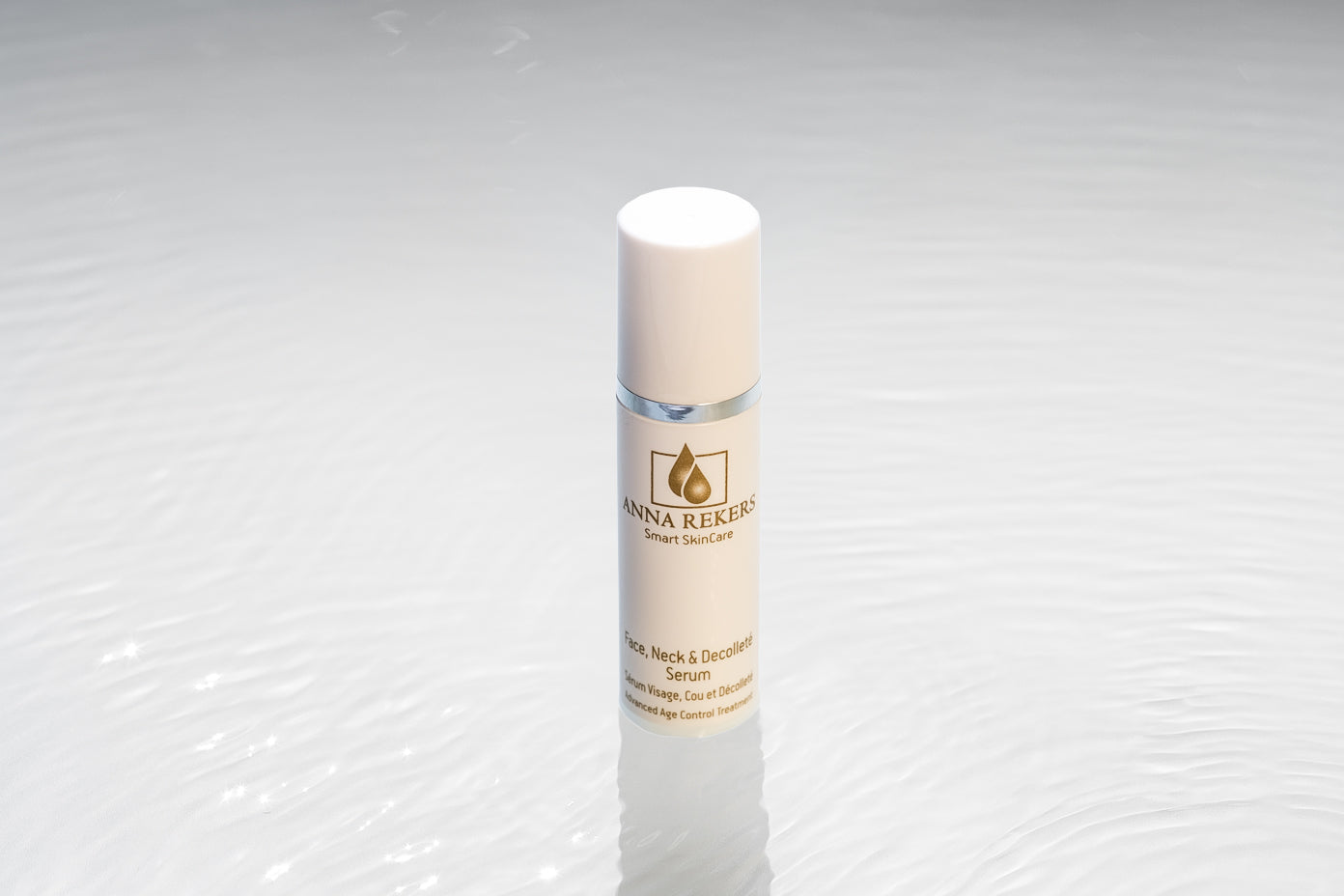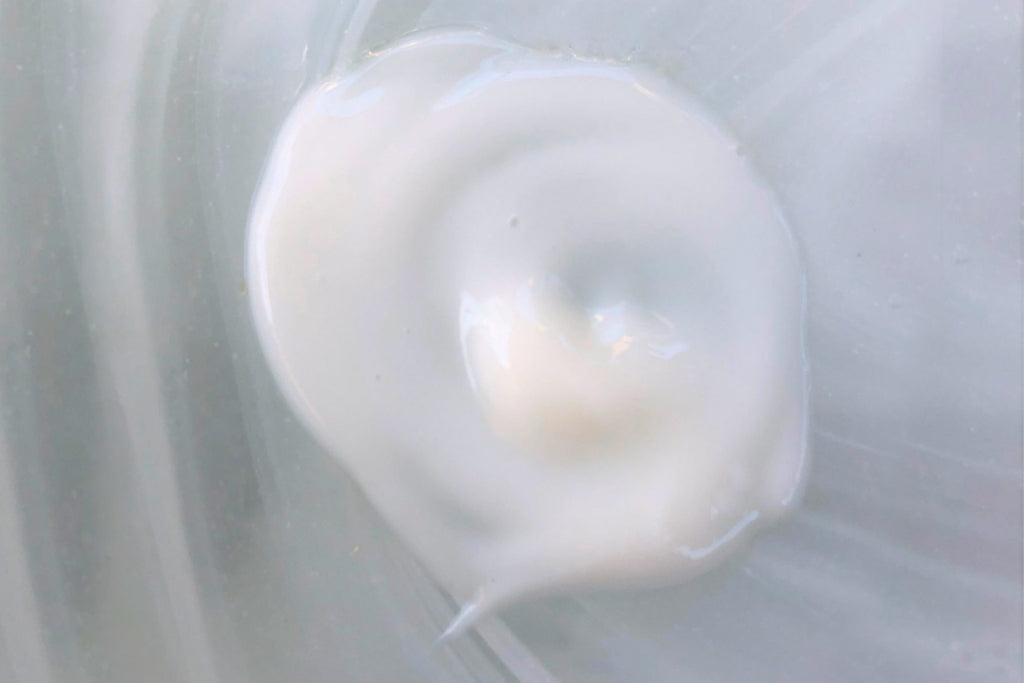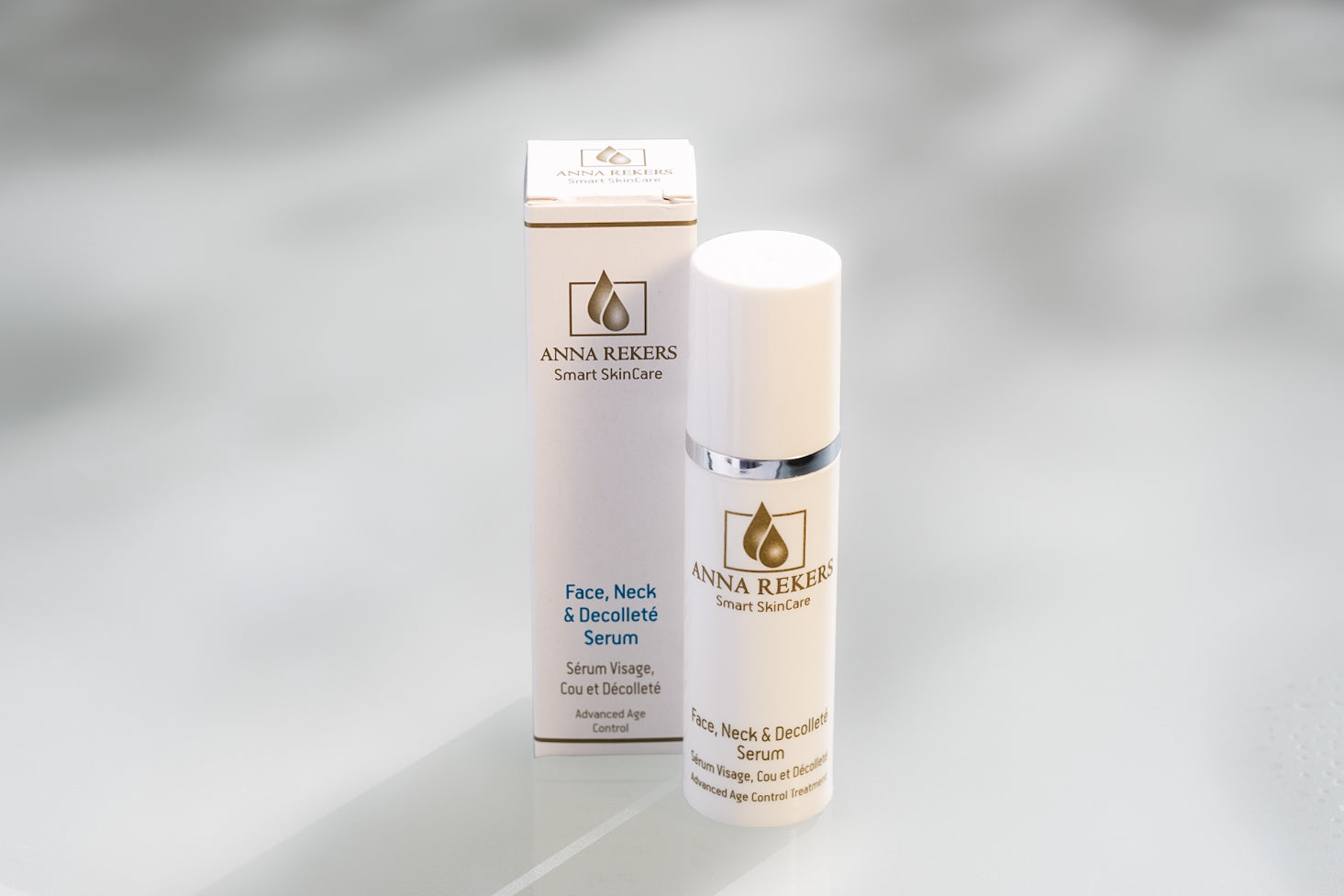 Why Anna Rekers?
Respect for your skin

Clean, biocompatible formulations that work in harmony with your skin's own biology, offering optimal safety and efficacy.

Clinically proven ingredients

We have merged the most precious ingredients Nature has to offer with innovative Biotechnology for real and science-backed results

Multi-active and highly concentrated

Each of our formulations is a potent and multi-active synthesis - rich in active ingredients and addressing multiple skin needs

Deep nourishment & hydration

All our products contribute to a strengthened epidermal barrier, and are also suitable for sensitive skin.
FAQs
Why a separate product for the neck and décolleté area?

The delicate skin on the neck and décolleté is easily exposed to pollution and UV rays and is one of the first places on the body to show signs of aging. And because the skin there is so thin with less subcutaneous fat, it is more prone to discoloration, dehydration, wrinkles and fine lines. As you age there's also a significant drop in collagen levels (the protein that gives your skin its firm and plump appearance). And as if all this wasn't enough, enter the new "tech neck" syndrome: horizontal neck lines and sagging as a result of constantly hunching over the screen of your phone or any other device. That is why proper care with regenerating nutrients, moisturizers and antioxidants as well as vitamins and peptides that enhance collagen and elasticity is essential if we want a neckline and décolleté with a youthful and healthy appearance
Do I need a moisturizing cream after using the Face, Neck and Decolleté Serum?

Although this serum works wonders in combination with our 24-hour HydraFirm Moisture Complex, it is very nourishing on its own and may well give you all the hydration your skin needs.
Happy Clients





These products have transformed my overly sensitive skin. Hands down the best moisturizers I have come across.

Chrissy Pollan Vlasou
Each and every product I tried from this brand has significantly improved the health and appearance of my skin! Love the science and transparency behind this brand

Anna Hilvert
Τα καλύτερα προϊόντα που δοκίμασα μέχρι τώρα!

Flora Louka
Πόσο χαίρομαι που βρήκα αυτή την εταιρεία, τα προϊόντα είναι εξαιρετικής ποιότητας .. πραγματικά ό τι δοκίμασα μου έχει φέρει αποτέλεσμα και δεν υπερβάλλω!

Lida Xanthakou
HydraProtect Moisture Complex is the best face cream I've ever used by far. Using it with the face and neck serum for a month or so, it feels like it forms a natural smooth protective layer on my face and neck.

Liz Gardiner