"Regardless of age, gender or skin type, we all deserve to thrive
and feel confident in our own skin. I'm incredibly passionate about helping others get there."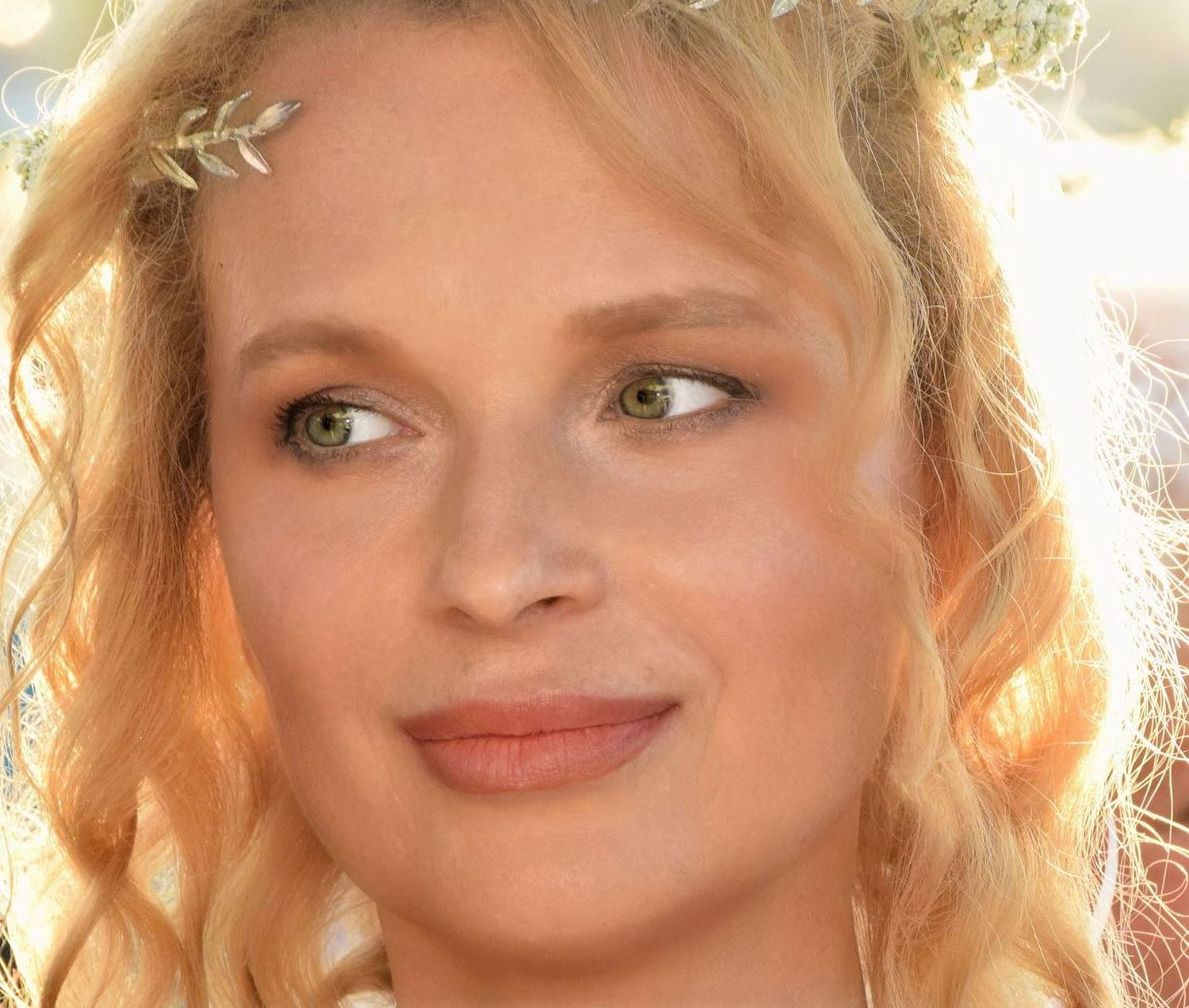 Meet our Founder
Anna's journey into the world of skincare is a story of passion, determination but above all of thorough research.
Originally from Amsterdam, the Netherlands, she followed her heart and adventurous spirit to Greece. Analytical, philosophical and always seeking answers, she easily connected with the timeless and holistic Greek concept of the balance between body, soul and environment.
As a woman, she felt the need for more clarity, transparency and a targeted approach to skincare. A biocompatibility-based approach where each precious, clinically proven active ingredient has a clear purpose, is included at the right concentrations and effectively contributes to skin health and balance without irritation.
After twelve years of extensive research into the magical world of cosmetology and high performance bioactive ingredients, Anna specialised in formulating her own high-quality and effective multi-active formulations.
She developed and manufactured her products in cooperation with a team of biochemists and cosmetic scientists in state-of-the-art facilities in Greece approved by the Greek National Organization for Medicines (EOF).
And so Anna Rekers Smart SkinCare was born.
Today she offers pure, deeply nourishing facial skincare, suitable even for very sensitive skin types, which bestow radiance, smoothness, rejuvenation and confidence to women and men regardless of age.